Home
The 4th International Conference on Information
Technologies and Electrical Engineering
ICITEE2021
Changsha, Hunan, China
October 29-31, 2021

The 4th International Conference on Information Technologies and Electrical Engineering -ICITEE2021 will be held during October 29-31, 2021 in Changsha, Hunan,China. A key aspect of this conference is the strong mixture of academia and industry.
The ICITEE2021 is to bring together innovative academics and industrial experts in the field of Information Technology & Electrical Engineering to a common forum. The primary goal of the conference is to promote research and developmental activities in Information Technology & Electrical Engineering and another goal is to promote scientific information interchange between researchers, developers, engineers, students, and practitioners working all around the world.
The conference will be held every year to make it an ideal platform for people to share views and experiences in Information Technology & Electrical Engineering and related areas.
Research papers related to all areas of Engineering, Technology, Applied Sciences, Computer Science, Electrical and Mechanical Engineering, Information Technology and Telecommunication etc are invited for the above international conference which is expected to be attended by the authors from various countries. People without papers can also participate in this conference.
Conference History
All papers of ICITEE2018, ICITEE2019 and ICITEE2020 have been indexed by EI, Scopus in 4-6 months after the conference and CPCI.
Please click the link to get more details: ICITEE Conference History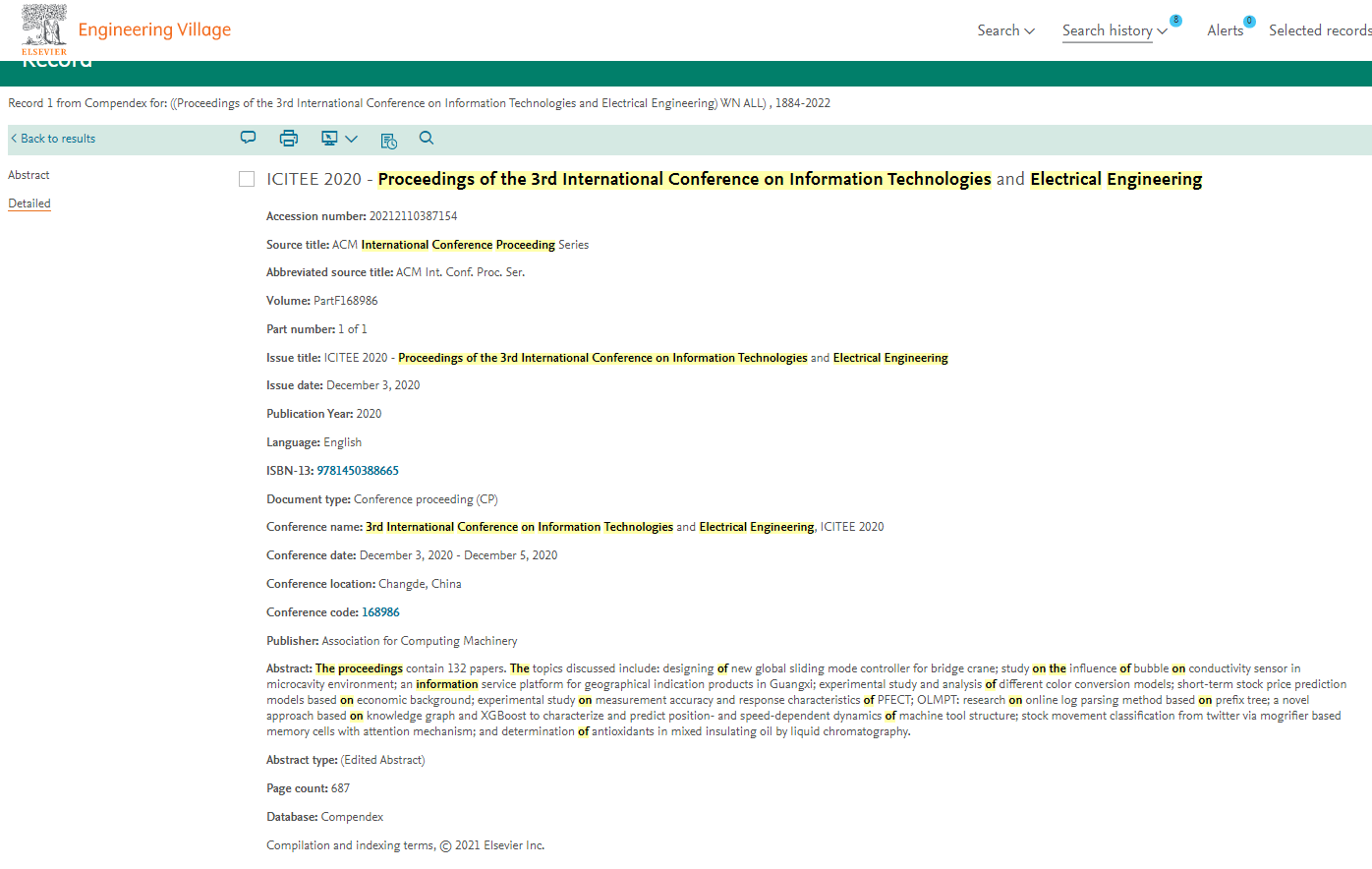 Publication and Index
Proceeding
Papers submitted to ICITEE2021 will be reviewed by technical committees of the conference. All accepted full papers will be published by ACM International Conference Proceeding Series (ICPS) and will be submitted to ISI Proceedings (ISTP/CPCI), EI Compendex, DBLP, SCOPUS, Google Scholar for indexing.
The ISBN number assigned to ICITEE2021 is 978-1-4503-8649-4. ACM International Conference Proceeding Series (ICPS) is in EI Compendex List, please click here to download a screenshot.
Journals
Some of the best papers of ICITEE2021 will have the chances to be recommended to SCI / EI journals for publishing, In such case, the papers must be significantly changed after improvement and expanding - usually, at least 30% changes are requested.
Collaborating journals
We will work with a number of high quality and indexed journals (SCI, SSCI, EI, ESCI, ABS, Scopus) including:
(1). International Journal of Information and Communication Technology (Indexed: EI, SCOPUS)
(2). International Journal of Communication Networks and Distributed Systems (Indexed: EI, SCOPUS)
(3). International Journal of Reasoning-based Intelligent Systems (Indexed: EI, SCOPUS)
(4). Electronics (Indexed: SCI, SCOPUS)
(5). Information (Indexed: EI, SCOPUS)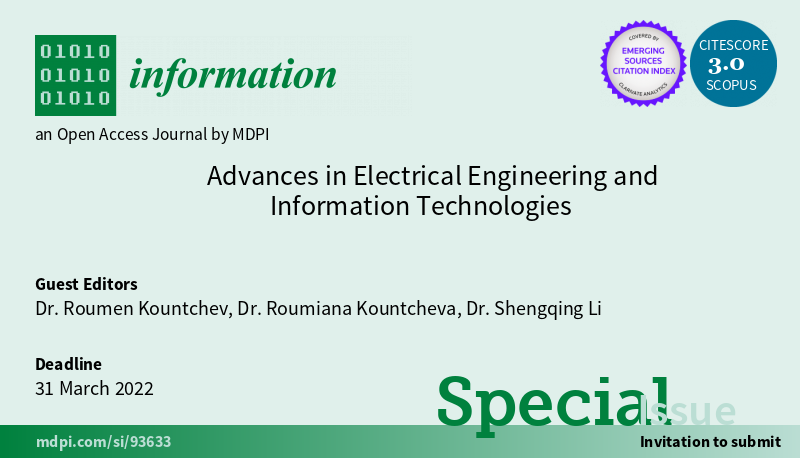 Organizers
Media Partner